Savannah R3 district administrators have been working closely with the Andrew County Health department and other area school district leaders to continually monitor the latest developments regarding COVID-19, commonly known as the novel coronavirus. To help ensure the health, safety, and wellbeing of our students and staff, and to do our part in trying to mitigate the spread of COVID-19, all schools in the Savannah R3 district are announcing an extended closure as well as cancellation of all school activities. This district wide campus closure will begin Monday, March 23 and will preliminarily end Friday, April 3. All school activities, including athletic and extracurricular practices and competitions, and community facility usage will also be canceled effective immediately.
The district will begin offering grab and go meals for students tomorrow from 11 am to noon at Savannah High School, Minnie Cline, John Glenn, Helena, and Amazonia. We encourage families to choose the site that's most convenient. Please stay inside your car and the meals will be passed through your window keeping both you and our staff safe.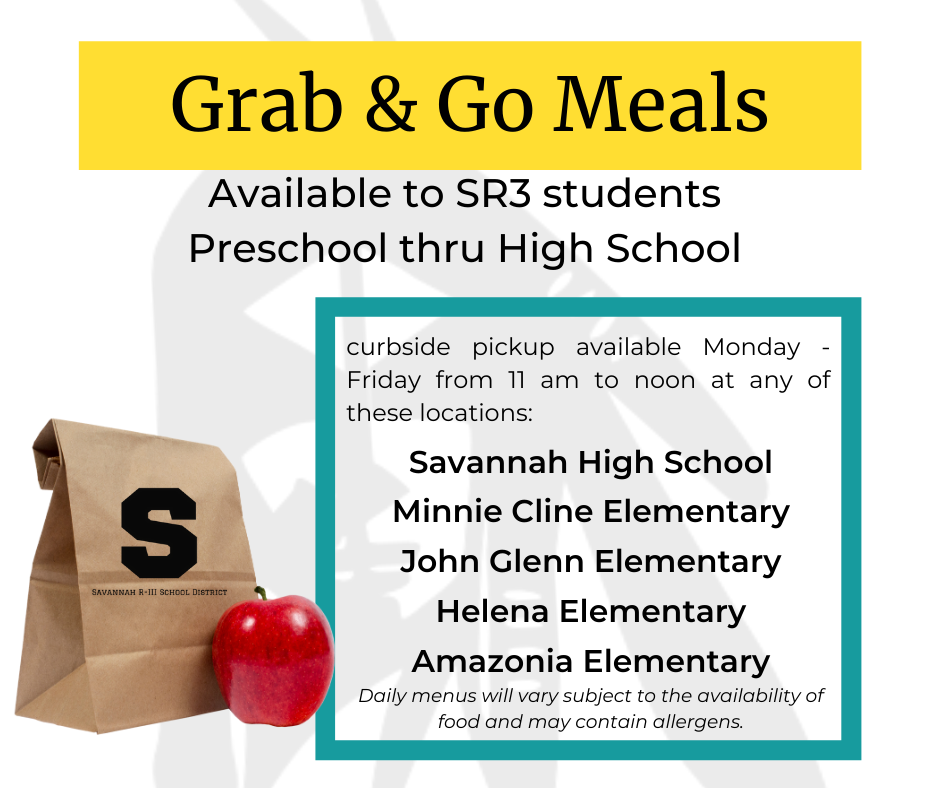 Spelling Bee Winners: 4th grade : Lola Waller 5th grade: Makala McGuire
Kindergarten Round -Up has been postponed. No new date at this time. We will call families once we have more information.