CURBSIDE PICK UP AT JOHN GLENN TODAY, THURSDAY, MAY 14TH: A, B, C, D
Curbside pick to retrieve student supplies: May 14th - 19th 8:30 am - 6:00 pm. Return library books at this time. Pick up is organized by your child's last name May 14 - A, B, C, D May 15 - E, F, G, H, I, J, K, L May 18 - M, N, O, P, Q, R May 19 - S, T, U, V, W, X, Y, Z
The district will begin offering grab and go meals for students tomorrow from 11 am to noon at Savannah High School, Minnie Cline, John Glenn, Helena, and Amazonia. We encourage families to choose the site that's most convenient. Please stay inside your car and the meals will be passed through your window keeping both you and our staff safe.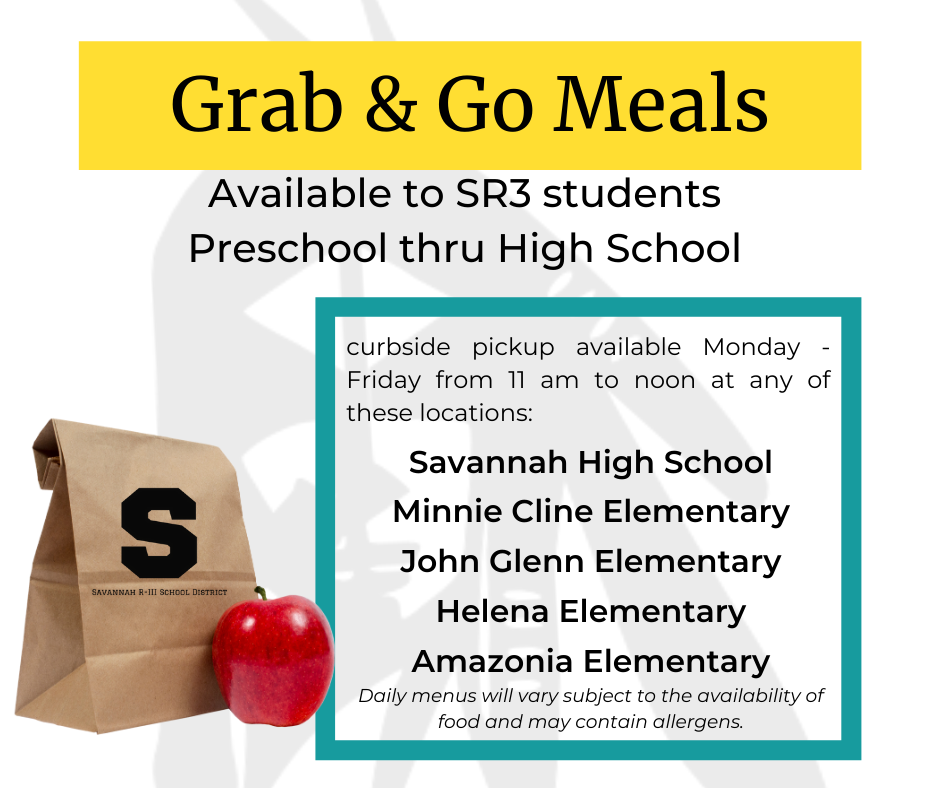 Spelling Bee Winners: 4th grade : Lola Waller 5th grade: Makala McGuire
Kindergarten Round -Up has been postponed. No new date at this time. We will call families once we have more information.