Want to be a part of history? Have a great idea for a new SR3 Mascot? Don't wait! The deadline for entries is noon tomorrow!! See our website for a full list of contest rules and an entry form.
https://www.savannahr3.com/page/mascot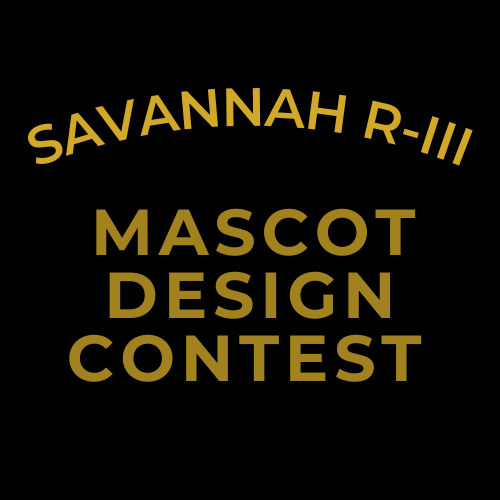 Just a reminder that school dismisses 2 hours early today. After school pick up changes must be made before 11 am. Bus Parents: if your child's drop off is at the pool they will be dropped at 10th and Chestnut today due to parade preparations.

Homecoming Week

Remember to wear BLUE for Alopecia Awareness month tomorrow for Mrs. Toombs! (Picture is not owned by Savannah School District.)

Friday, September 10, is the last day for t-shirt and sweatshirt sales. Don't forget to get yours before the deadline.

Meals are FREE for ALL STUDENTS this ENTIRE SCHOOL YEAR! 🎉 This is great news for all of our families! But did you know that completing the Free and Reduced Meal Application helps in many areas beyond just free or reduced-priced meals? Just one form ensures continued funding to support all SR3 students. That's why we want to make sure that you know It's More Than A Meal Application! Every Family is encouraged to fill out a Free and Reduced lunch form for a chance to win one of six $300 visa cards!! Check our website for an application! (please only one application per family)
https://www.savannahr3.com/o/savannah-r3/page/food-services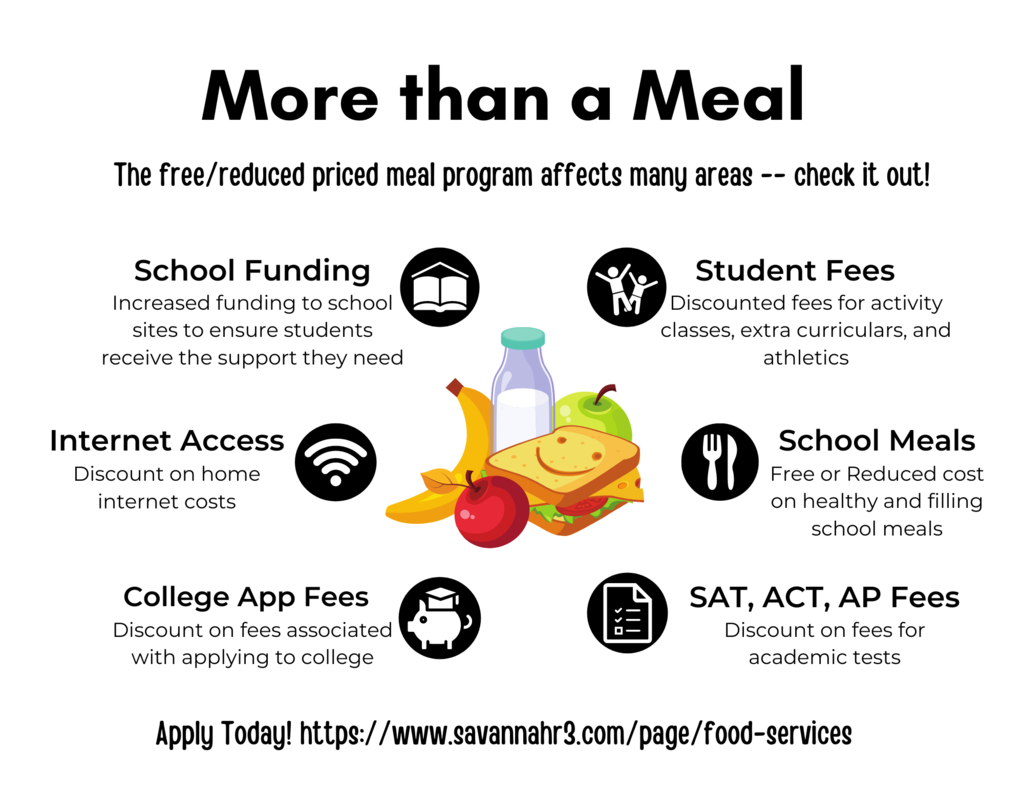 Don't forget to have a mask for the bus! If your child rides the bus in the morning or afternoon, they must have a mask to ride. The drivers have been giving them one, but they are almost out. With that in mind, your child MUST have a mask to get on the bus.

Back to School Night is coming up! Come meet your teachers and see your classroom! August 17 - First and Fourth August 18 - Kindergarten and Third August 19 - Second and Fifth 5:30 PM - 6:30 PM I am sorry, but we have to limit the number of people in the building and request one parent per child. If at all possible, please don't bring siblings along unless it is their Back to School Night. We highly encourage families to wear a mask during our Back to School Nights. PTO and Bloom after School will be in the gym for questions. Miss Caelene will be in her office if you have medical questions. If you need assistance with enrolling your child/ren, please see Miss Janice or Mrs. Warren. We are excited to see you at Back to School night!

It's Election Day! Don't forget to head to the polls and vote!

Don't forget to register your bus rider ASAP to ensure service the first week of school.
https://bit.ly/3dVe2Qp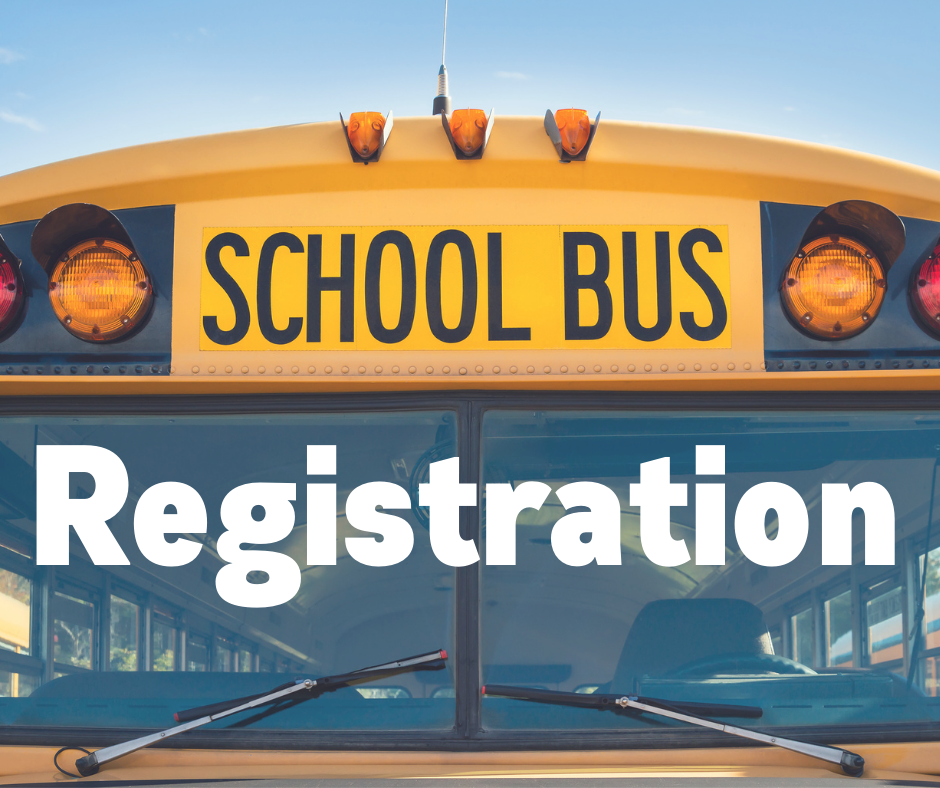 Don't forget to register your bus rider for the 2021-22 school year! Registration closes July 15th.
https://bit.ly/3dVe2Qp

Spring Break is just around the corner. 🐰🐥We know what you are thinking ... YES, we WILL take them back when the week is up. #SavannahR3 #SR3SpringBreak2021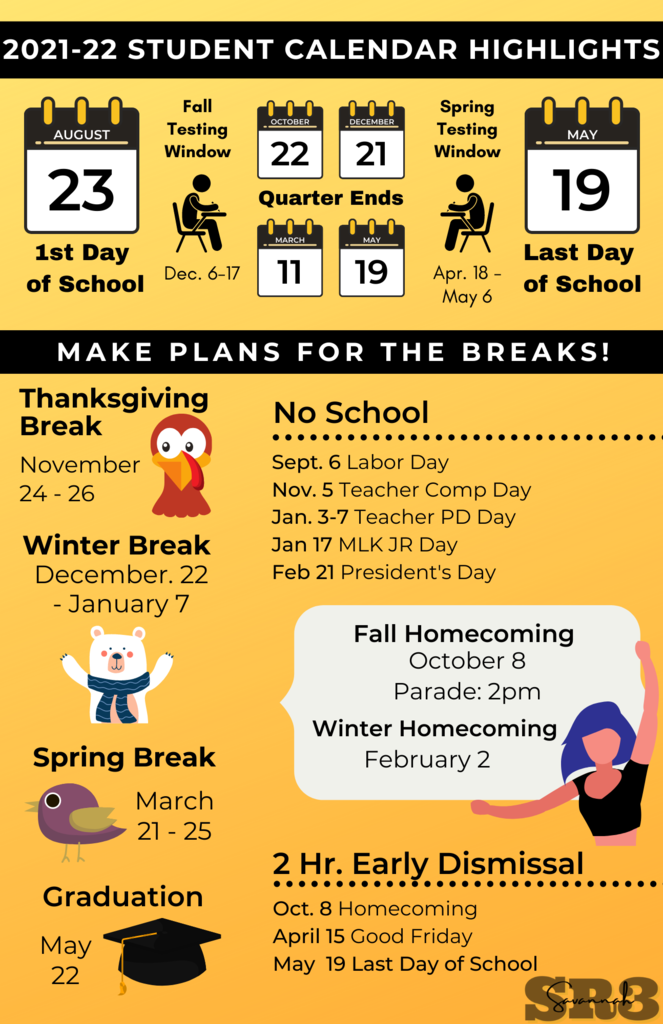 SR3 has immediate openings for full time custodians. Click here to apply
https://bit.ly/2LxdrZI
. SavannahR3 is an equal opportunity employer.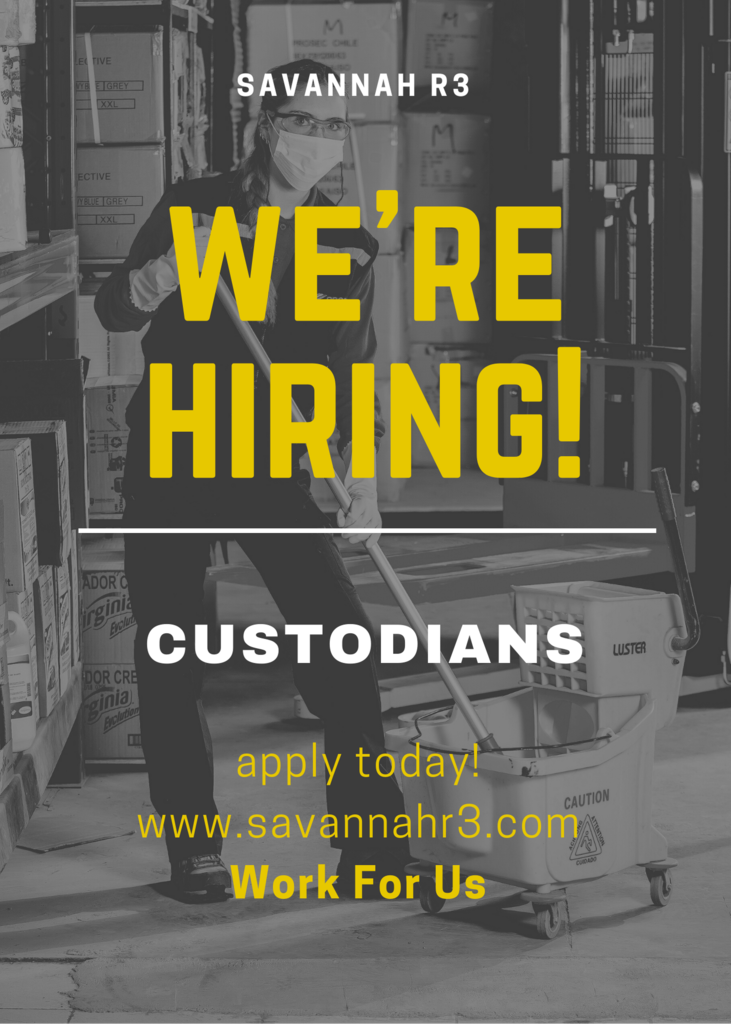 We try to get our students out for fresh air so a jacket/coat and weather appropriate clothing is always appreciated! Thank you!
Breakfast on 2/24: Chocolate Donuts. Fruit, Juice and Milk Lunch on 2/24: Country Bake Steak, Mashed Potato/Gravy Mixed Veg, Apple Slices, Hot Roll and Milk

SR3 buses will resume normal routes on Monday, February 22nd. See you at school!

February 18, Thursday: Deli Sandwich carrots/ranch chips juice milk February 19, Friday Burrito/cheese cup, salsa cup corn apple slices cookie milk For the week of February 22: Monday - cheeseburger Tuesday - grilled cheese Wednesday - c.b. steak******this is different Thursday - chicken patty/bun Friday - pizza ***These are the entrees, vegetables may not follow the cycle menu.

All SR3 campuses will be closed on Tuesday, February 16th due to extreme cold. Students will not be following the AMI plan. Stay inside and stay warm with a good book!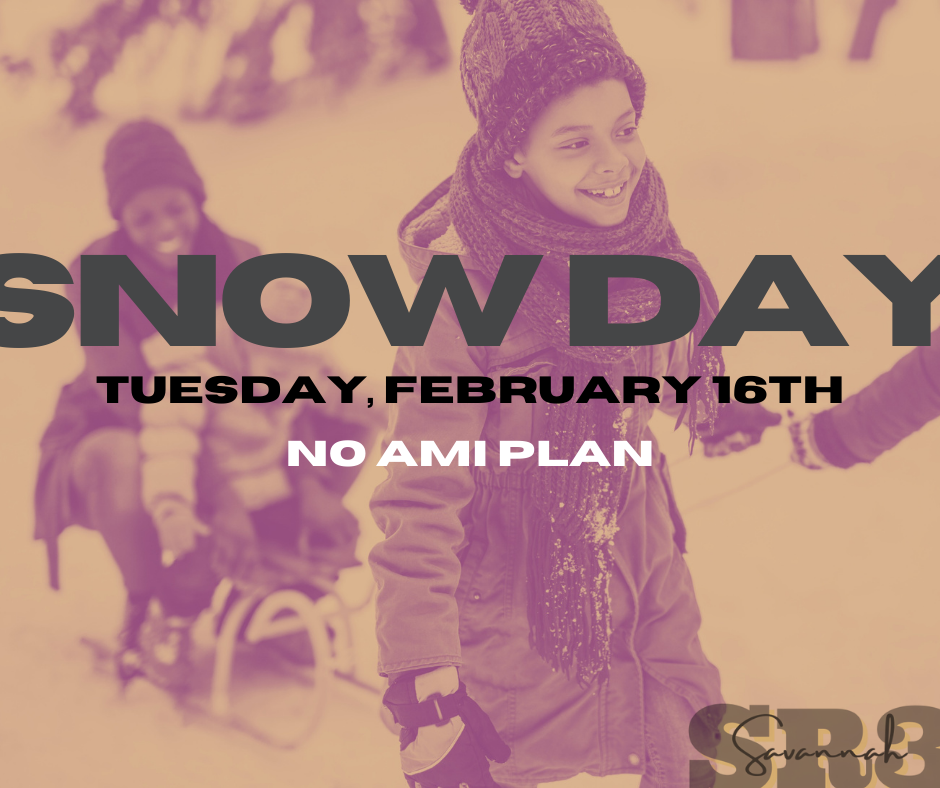 Buses are running behind schedule today so they may be a few minutes late to drop off.