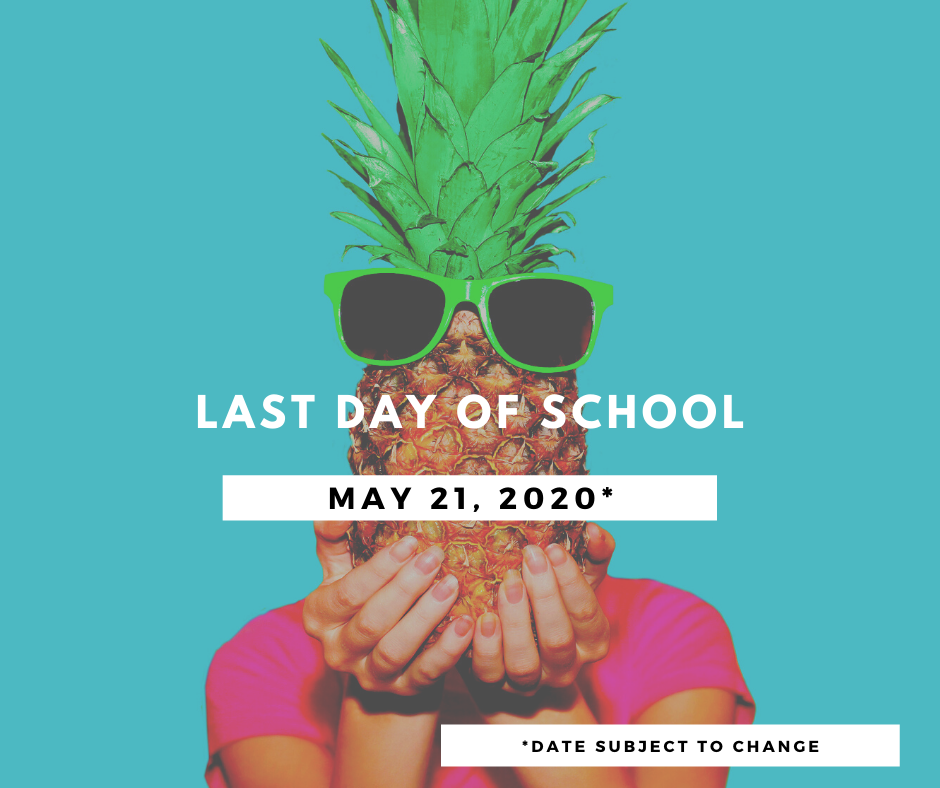 Last Day of School 2020
Savannah R3
Thursday, February 06, 2020
The SEVEN snow days the district has seen this winter make keeping track of the last day of school very tricky. Thankfully we were able to build in three days to the 2019-20 calendar.
As of Feb. 1st, our last scheduled day of school is May 21, 2020 with a 2 hour early dismissal.
Elementary Dismissal: 12:40pm
SMS Dismissal: 1:05pm
SHS Dismissal: 12:48pm
A special note about the graduating class of 2020: The senior's last day will be Friday, May 15th. A full schedule for that day will be announced by SHS closer to the event.
Graduation will be held on Sunday, May 17, 2020 at 2pm on the HS Football Field.