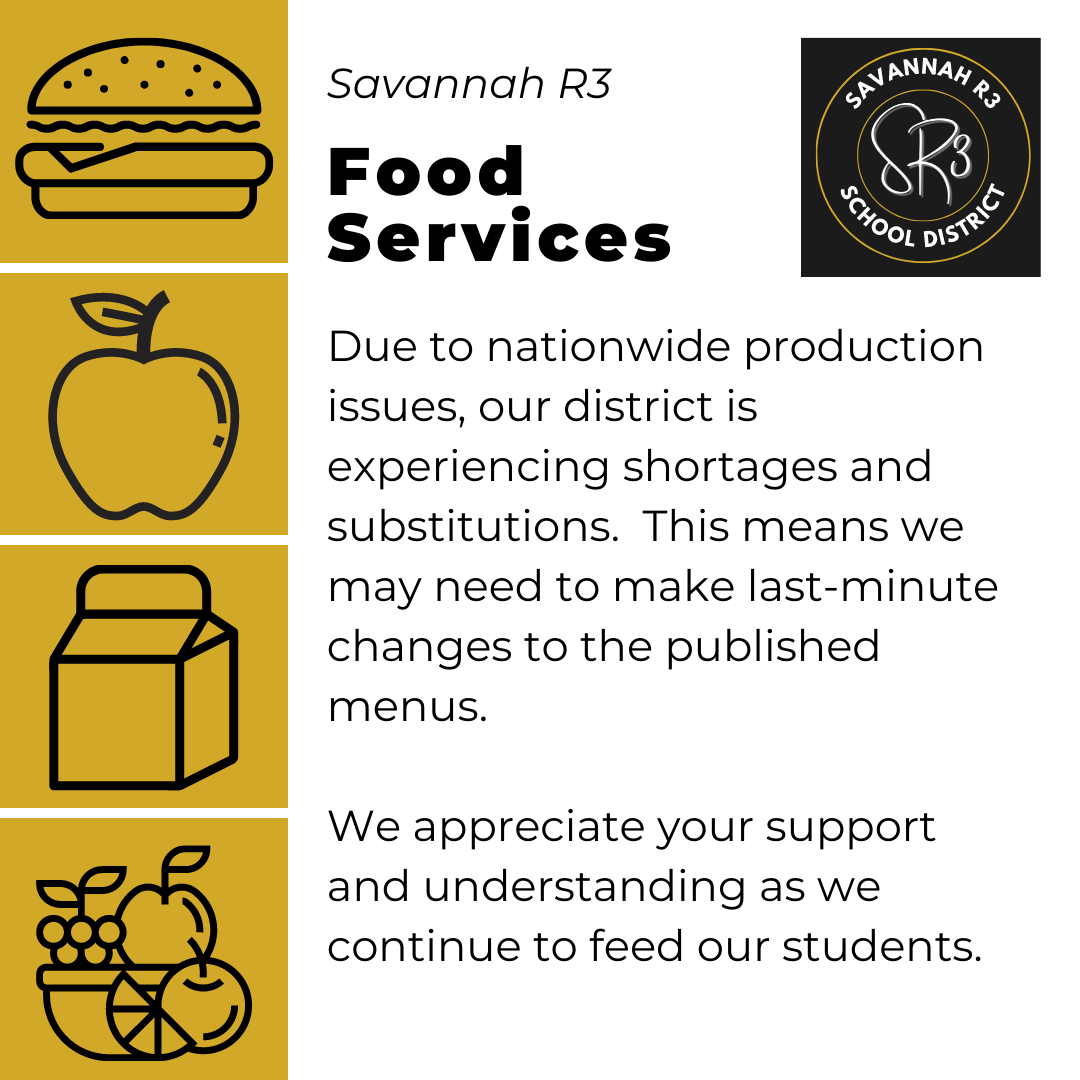 All SR3 students will receive a free breakfast and lunch for the 2021-22 school year.
Adult/2nd Lunch $3.65

Milk $0.60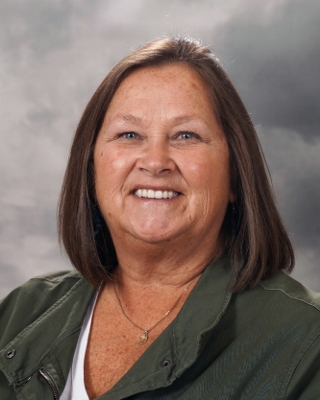 Kathi Snyder
Food Service Director
ksnyder@savannahr3.com
What is a cycle menu?
A cycle menu is a series of menus that is repeated over a specific period of time, such as 4 weeks. The menu is different each day during the cycle. And, At the end of the cycle, the menu is repeated.
The calendar is self-explanatory AND easy to follow. Just like the monthly menus, unscheduled days off, such as snow days, can cause a menu change. The District Food service staff will always let the office know of any last-minute changes to be announced with the school's morning announcements.
BREAKFAST AND LUNCH MENUS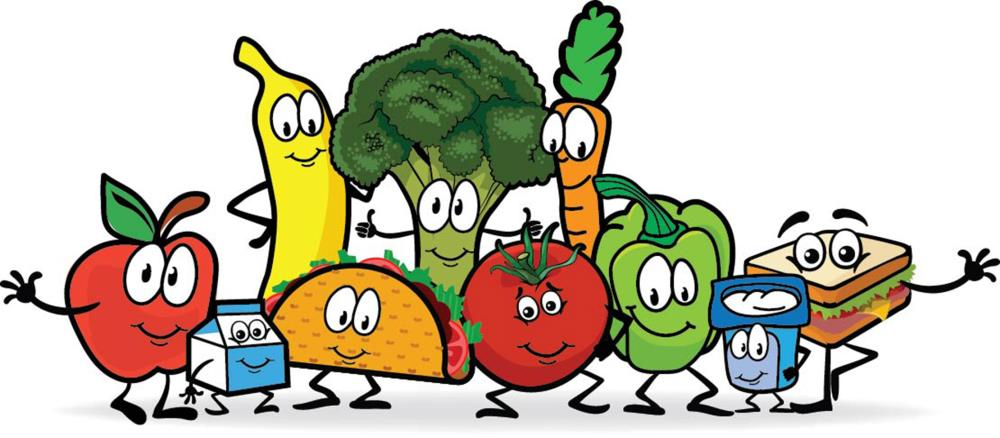 An Important Message from the Food Service Director...
Free Lunches
The Savannah School District is ready to feed your students. Breakfast and lunch for the 2021-22 school year will continue to be free to all students who attend on-campus! Please note that students must take a complete meal for it to qualify as free. Unfortunately, single components of the meal, such as a single milk, do not qualify under this program. If your student prefers to bring a cold lunch and wishes to purchase milk, the charge will be $.60.
Lunch Deposits
Money may be deposited in a student's meal account through the Tyler parent portal. A check may also be brought to the front office or given to a cashier during breakfast meal service. Any checks sent to school with your child/children must be in an envelope with the child/children's name(s) and grade(s) clearly marked on the outside. Deposits will not be made into a student's meal account during lunch service time.
Lunch Menus
The District will have a menu for August and the first three days of September. After labor day, we will begin a 4-week cycle menu. This cycle menu will continue through the end of January. Your student will receive a new 4-week cycle menu for the second semester. Daily menus will be posted on the district website and app. As always, the menu is subject to change.
Al A Carte'/ Side-Line
Al A Carte` sales will be available to students at High and Middle Schools. Please note that the student MUST HAVE MONEY AVAILABLE IN THEIR TYLER MEAL ACCOUNT. Cashiers will not be accepting cash at the time of the transaction. (see lunch deposits)
Free & Reduced Lunch Forms
The Savannah School District needs families to fill out a Free and Reduced Application. This program provides critical funding to our schools and is not limited to just meals! Only one application is needed per family, not per student, so a family with students in multiple buildings doesn't need to worry about filling out more than one application. Qualifying families may also receive reduced athletic, extracurricular, and student activity fees and decreased ACT and SAT testing costs. This past year, qualifying families received lower household internet costs and help with certain medical bills. Please take the time to fill out an application and return it to your student's school building. Applications filled out completely and correctly will be processed, and families will be notified of eligibility.