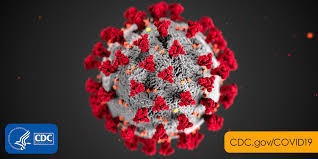 COVID-19 March 12, 2020 update
Savannah R3
Thursday, March 12, 2020
Dear Savannah R3 Community,
We continue to closely monitor the developments related to COVID-19 coronavirus in our area and want to provide you with some important updates and reminders.
Public health authorities are not currently recommending school or work closures in the region at this time. We are continuing to work closely with regional health leadership and follow their guidance, but we also have the ability to quickly change our plans as needed.
Planning and Prevention
Right now, our efforts have focused on planning, prevention and communication. This week, we have also made plans to allow us to quickly implement additional responses and actions as needed. This could include canceling events, activities, and athletics, large group gatherings and other social distancing strategies. In the event we have to close school, we are also making plans for alternative methods of instruction if necessary.
Meal Service
District food service and custodial staff work diligently to clean and disinfect food service areas daily. Extra attention and care is also taken to ensure that surfaces are cleaned between every meal service. As a precaution, salad bars will not be an option for students of staff at SMS or SHS until further notice.
Spring Break Travel
As we approach spring break, we know many of you will be traveling and we encourage you to use healthy precautions and follow CDC travel guidelines which are being updated frequently. The CDC also recently issued new guidelines specific to cruise ship travel.
The CDC will provide guidance to individuals and families who may need to be screened or quarantined at home depending on the location of the travel. We will follow their guidance and notifications related to how travel might impact staff and students returning to work and school.
Report Symptoms and Reason for Absence
We must all work together to make decisions in the best interest of our families and staff. As a reminder, please do not send your child to school or come to work if you are sick.
If you are sick, please call as soon as possible to report the absence. It is important to report specific symptoms to your school. For example, if your child has a fever, cough or shortness of breath please report those symptoms and share any diagnosis you have received from a doctor. If you choose not to send your child to school for any other reason, please report that to us as well so we can accurately track illness.
Attendance for students and staff will continue to be monitored however, this is not a time to be concerned about missing school or work if you are sick and/or believe you have had direct exposure to someone with a known case of COVID-19. The decision about whether or not to send your child to school is always your decision and we will respect and honor the choices of our families.
Increased Cleaning Efforts
We have put additional plans in place to increase the disinfection of schools and buses. Savannah R3 is also taking this opportunity to remind students and staff about good hand hygiene.
Students are being given more opportunities to wash their hands during the school day. In places where access to soap and water is limited, alcohol-based hand sanitizer is also available.
Custodians are wiping down high-touch surfaces such as tables, doorknobs, handrails and drinking fountains on a regular basis. We have recently added more disinfection of school buses and cafeteria checkout lines.
Additional Resources
We have developed a website with frequently asked questions, resources and more information on our plans here. We are updating daily, so we recommend you visit www.savannahr3.com for the latest news.
The Missouri Department of Health and Senior Services activated a statewide public hotline for citizens needing guidance regarding the novel coronavirus at 877-435-8411. The hotline is being operated by medical professionals and is available 24 hours a day, 7 days a week. Anyone who believes they have been exposed to COVID-19 or if they are experiencing symptoms should call their doctor.
We will monitor and respond to any concerns about exposure in our region in the days and weeks ahead and have the ability to quickly adjust our plans as needed to protect students and staff. As always, we will share additional information and updates with you. The health and safety of our students and staff is our top priority and we will work diligently to keep them safe.
Thank you for your help and support as we keep our community healthy.