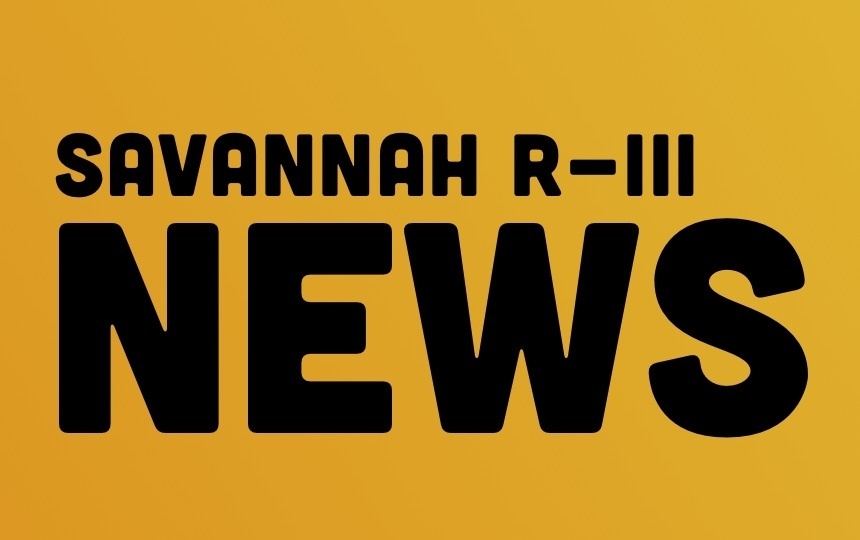 Savannah R3 Schools to be closed through April 3.
Savannah R3 District Communications
Tuesday, March 17, 2020
March 17, 2020
Savannah R3 district administrators have been working closely with the Andrew County Health department and other area school district leaders to continually monitor the latest developments regarding COVID-19, commonly known as the novel coronavirus. To help ensure the health, safety, and wellbeing of our students and staff, and to do our part in trying to mitigate the spread of COVID-19, all schools in the Savannah R3 district are announcing an extended closure as well as cancellation of all school activities.
This district wide campus closure will begin Monday, March 23 and will preliminarily end Friday, April 3. All school activities, including athletic and extracurricular practices and competitions, and community facility usage will also be canceled effective immediately.
The decision to close our schools was extremely difficult, made in consultation with all area Superintendents and out of an abundance of caution for our families. We know that closing our schools will have a significant impact on our families, but we also believe that strong, urgent action must be taken to prevent the spread of this disease and to protect lives in our community.
We know that some of our families rely on us to provide vital support beyond the education of their children. We are making plans for tending to these needs, as well, and will be in touch very soon to share more information about how this will take place.
Contemplating weeks without the structure of school may seem overwhelming. Please know we are doing our very best to make decisions that will help care for all of us through this time. Here are details we can share right now:
Students are on spring break through March 20, and will not return to school on March 23 as previously scheduled.

All schools will be closed through Friday, April 3.

Parents will receive additional information about educational opportunities for our students in the coming days.

Arrangements are being made to provide food to students who may experience food insecurity during this time. More details will be available soon.

We value our employees and realize there are a lot of questions about the impact of this closure on staff. Additional information will be shared later this week on the district's plans to meet the needs of staff and students during this challenging time.

While our school buildings may be closed, the SR3 team will continue to work to minimize the impact this will have on our students, employees and community. During the closure, all schools and district facilities will undergo additional deep cleanings with recommended disinfectants.
We will be sending frequent updates with information and resources via email, text messages, this district website and app, and our official social media pages. Please be on the watch for these communications. We appreciate your understanding and cooperation as we finalize our plans and begin to work through this new situation together. If you have immediate questions, please check the Coronavirus section of the district website.
We recognize the difficulty that these school closures present for working families. It is important to remember that closing schools is an effort to maintain at least 6 feet of distance between people and to reduce the number of individuals gathered into a given space to prevent the spread of the virus. While there are still public spaces open and available, including malls, parks, movie theatres, etc., we would ask parents to strongly consider keeping their children home or limited to small groups at this time.
We will continue to remain in contact with public health officials,elected leaders, and neighboring school districts as we monitor this situation. Our goal is always to protect the safety, health, and wellbeing of our students, staff, and families. Our strength as a community is our greatest asset. In making this decision, we are working together to protect each other and slow the progression of COVID-19.
Dr. Eric Kurre
Superintendent of Schools
Savannah R3 School District