SR3 Covid-19 Response Plan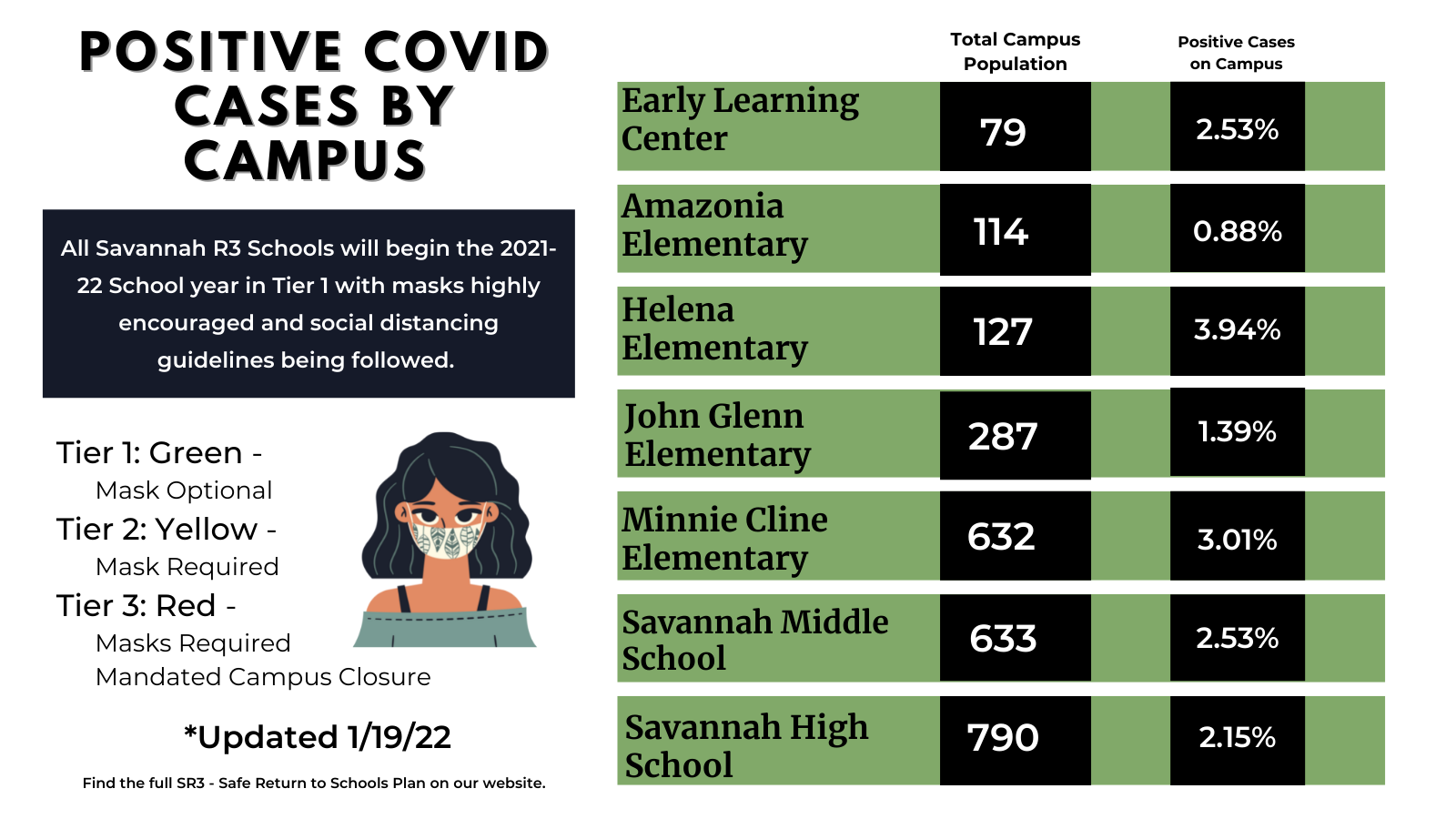 Status Disclaimers:
We intend to keep this dashboard as current and up to date as possible. Numbers will be updated every week on Wednesday.
As of January 10, 2022, all campuses will return to Tier 1: Green. Moving forward, any campus with over 5% of its population testing positive for COVID-19 will be required to wear masks regardless of vaccination until such a time that positivity rates fall below 5% for at least two weeks.