SR3 Safe Return to In-Person Instruction Plan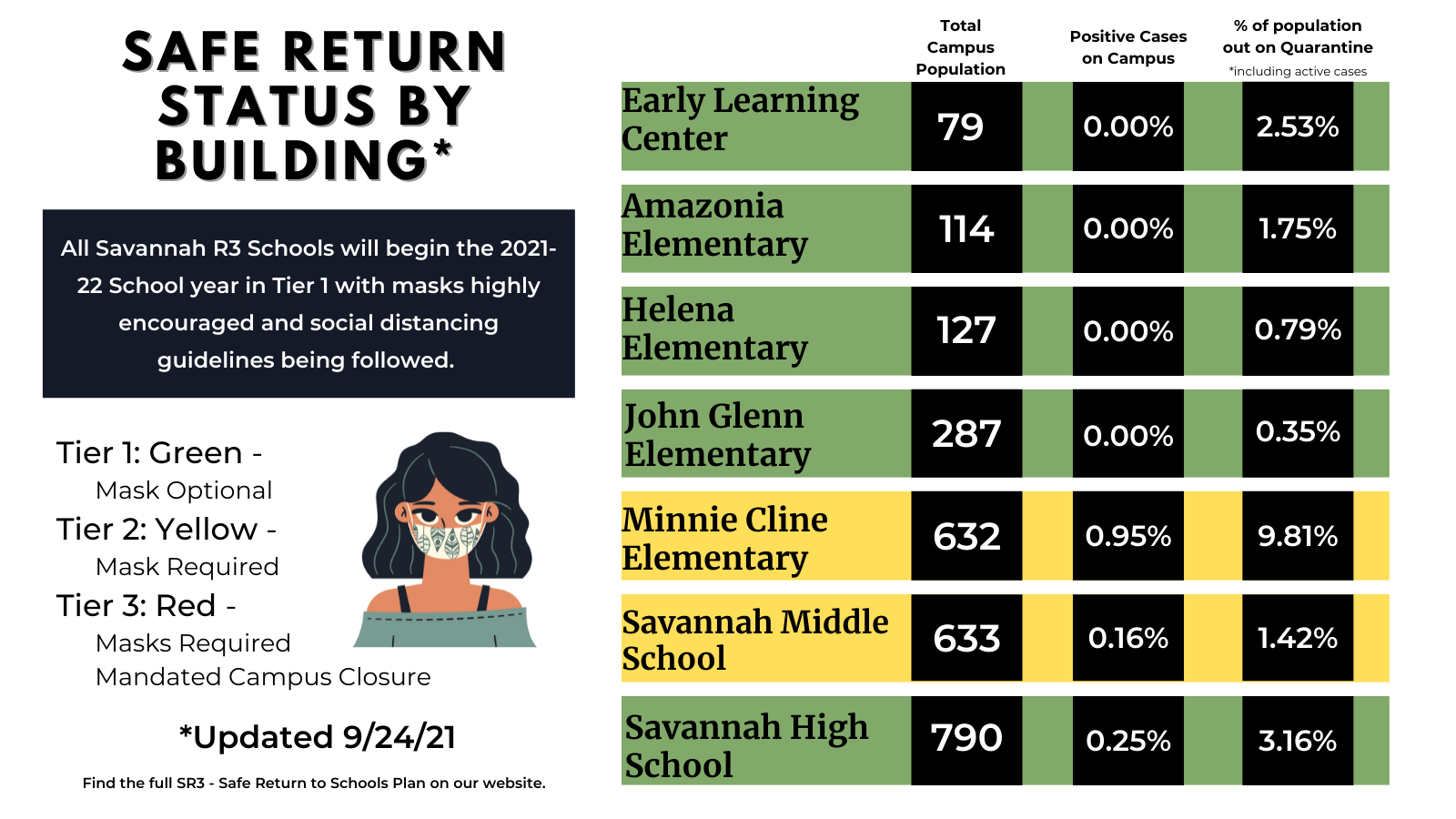 Status Disclaimers:
Savannah Middle School is scheduled to return to Tier 1: Mask Optional but Highly Encouraged on Monday, September 27, 2021.
Minnie Cline Elementary will return to Tier 1 once they have consistently been under 8% of the population out on quarantine for a period of 2 weeks.
It is our intention to keep this dashboard as current and up to date as possible. Numbers will be updated every week on Wednesday.