Savannah R-3 Honors Retirees and Excellence in Education
On Friday, May 21st, after marking the end of a crazy school year with a successful and candy-filled parade, Savannah R3 School District staff gathered at the High School for one last celebration.
Troy Dunn, Minnie Cline Principal, kicked off the ceremonies with a spirited chant about summertime and the break everyone worked so hard to earn. Groups of teachers, nurses, paraprofessionals, counselors, custodians, secretaries, and building principals were asked to stand for a moment of recognition. Dunn recapped the unprecedented events of the school year and applauded staff members for their efforts in the face of uncertainty, adversity, and talks of the pandemic.
---
Dr. Eric Kurre recognized the following staff members for their years of service to the district:
Completing five years of service with the district were Keeley Godfrey, Cindy Budine, Sharon Summers, Jessica Bolger, Rachel Lavo, Ashley Anderson, Kayla Hinton, Debbra Martin, Kevin McNorton, Holly Bodenhausen, Amanda Saxton, Taylor Kennedy, Megan Baumann, Caleb Wiley, Amy Becerra, Mindy Eiman, Colleen Gilbert, Christopher Lohman, and Ashely Stout.
Completing 10 years of service with the district were Luther Todd, Jennifer Grechus, Ali Herbek, Danielle Owens, Shari Greiner, Katelin Johnson, Caelene Lance, and Jenny Hovey.
Completing 15 years of service with the district were Linda Schmidt, Anthony Barbrie, Melissa Ross, and Kristi Raines.
Completing 20 years of service with the district were Kathi Snyder, Cynthia Hanna, Toni Wyrick, and Terrie Routh.
Completing 25 years of service with the district were Wyle Williams and Rona Wycoff.
---
The following retirees from the 2019-2020 and the 2020-2021 school year were honored.
Mary Porter
Minnie Cline Elementary
31 years

Linda Gillispie
SMS
31 years

Deb Wenzel
SHS
41 years

Kristi Maize
Helena Elementary
30 years

Susan Glidewell
SMS
27 years

Carrie Greene
John Glenn Elementary
20 years

Helen Bruce
Minnie Cline Elementary
9 years

Reggie Koop
SHS
5 years

Fran Hegeman
SMS
15 years

Terry McFadden
SMS
21 years

Traci Westfall
SHS
22 years

Roxanne Rooney
Helena Elementary
7 years

Melissa Miller
Minnie Cline Elementary
3 years

Kim Lyon
John Glenn Elementary
29 years

Deann Schnitker
Helena Elementary
27 years

Bonnie Weber
District Office
38 years

Lisa Till
Helena Elementary
28 years

Susan Carlisle
SMS
23 years

Wyle Williams
SMS
25 years

Kevin McNorton
SHS
5 years




Lori Zimmerman
SHS
25 years
---
Excellence in Service Award Nominees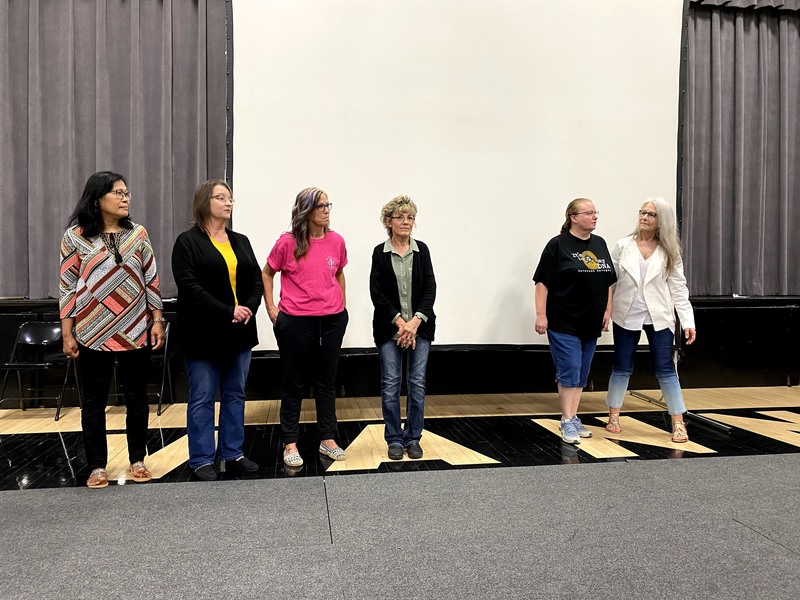 Anfisa Field, Linda Schmidt, Laurie Johnson, Jeanna Haggard, Jammie Salsbury, Deb Martin, and Corazon Kennard.
Excellence in Service Award Winner: Laurie Johnson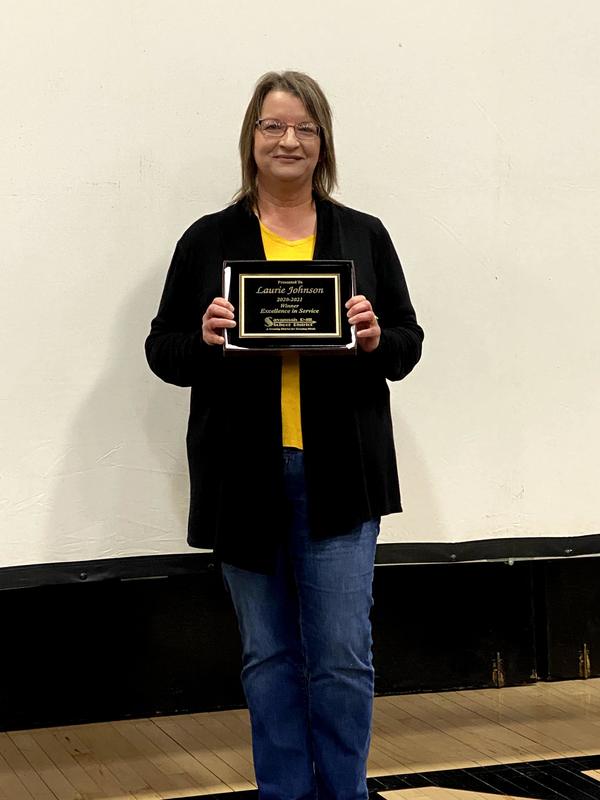 ---
Excellence in Education Award Nominees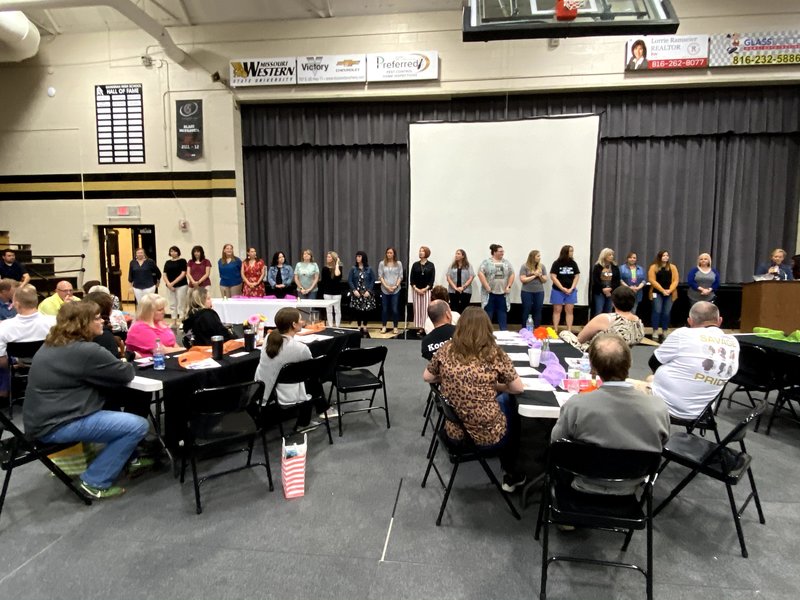 Danielle Dierenfeldt, Kelly Jenkins, Victoria Mueller, Mimi Whipple, Megan Combs, Aime Whipple, Mandy Chambers, Sheri Roster, Karen Taylor, Natalie Bush, Amanda Willmes, Jenna Whittington, Kayla Hinton, Shelly Logsdon, Amanda Boyer, Kate Noland, Melissa Miller, and Kelly Jones.
Excellence in Education Award Winners: Kate Noland (runner up) & Shelly Logsdon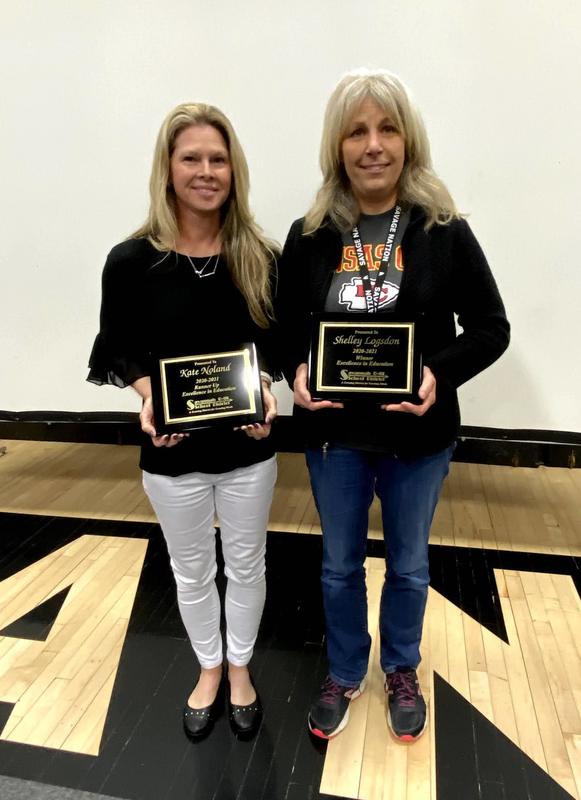 ---
Barb Gobel Innovative Teacher Award Winner: Shelly Sybert

---
Congrats to all of this years' winners and thank you to the SR3 staff for another fantastic year.