All campuses will be closed today, August 14th, for District Wide Training. We apologize for the inconvenience. #WeAreSR3 #SR3Family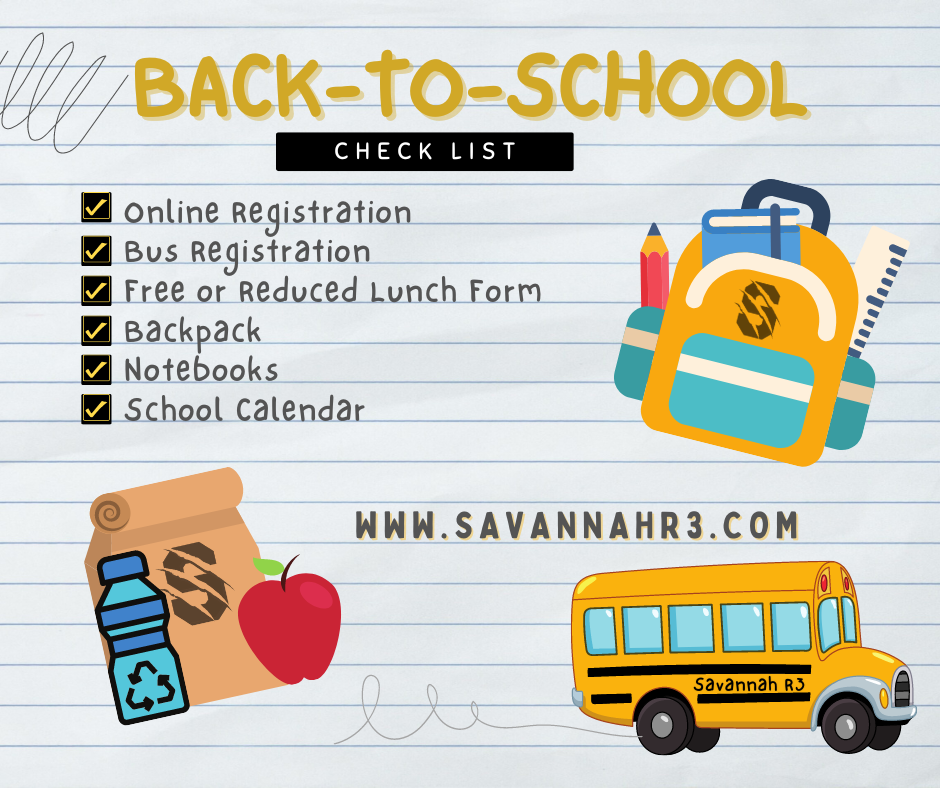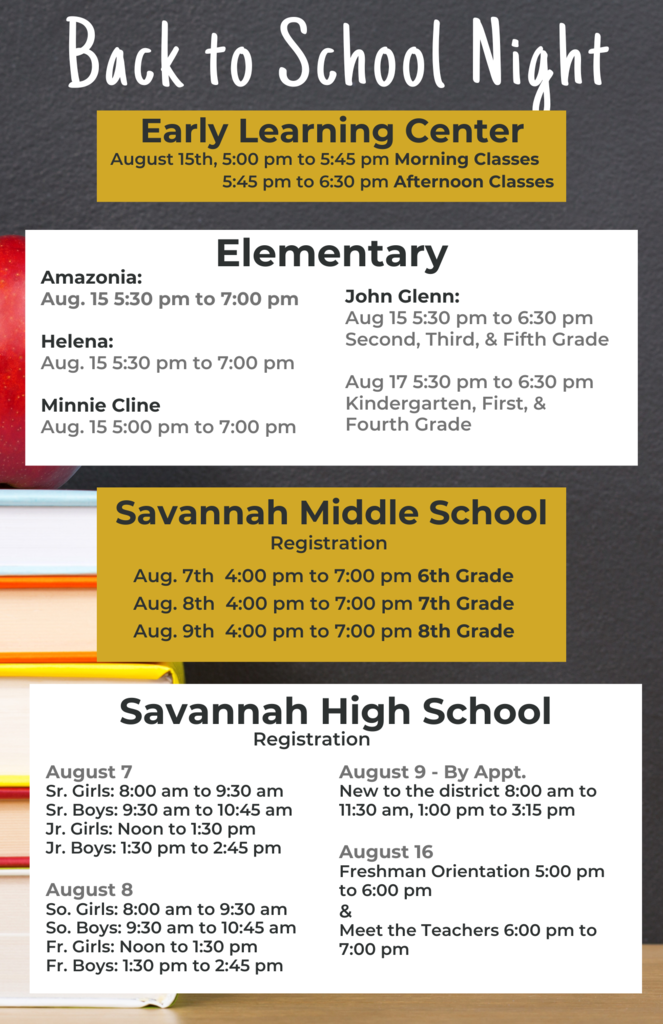 📣 New Savage Staff Alert!🖤 💛🖤 Help us give a warm SR3 welcome to one of our newest team members! Mia Stillman may not have started out in education, but we happen to think she's a phenomenal addition to our High School Team, and we couldn't be more excited to introduce her! #WeAreSR3 #SR3Family

📣 New Savage Staff Alert!🖤 💛🖤 Help us give a warm SR3 welcome to one of our newest team members! Tabitha Gibson is the newest face of Minnie Cline 1st grade. She's ready to be more involved in the Savage Community, and who could blame her?!? Welcome to the #SR3Family Tabitha! #WeAreSR3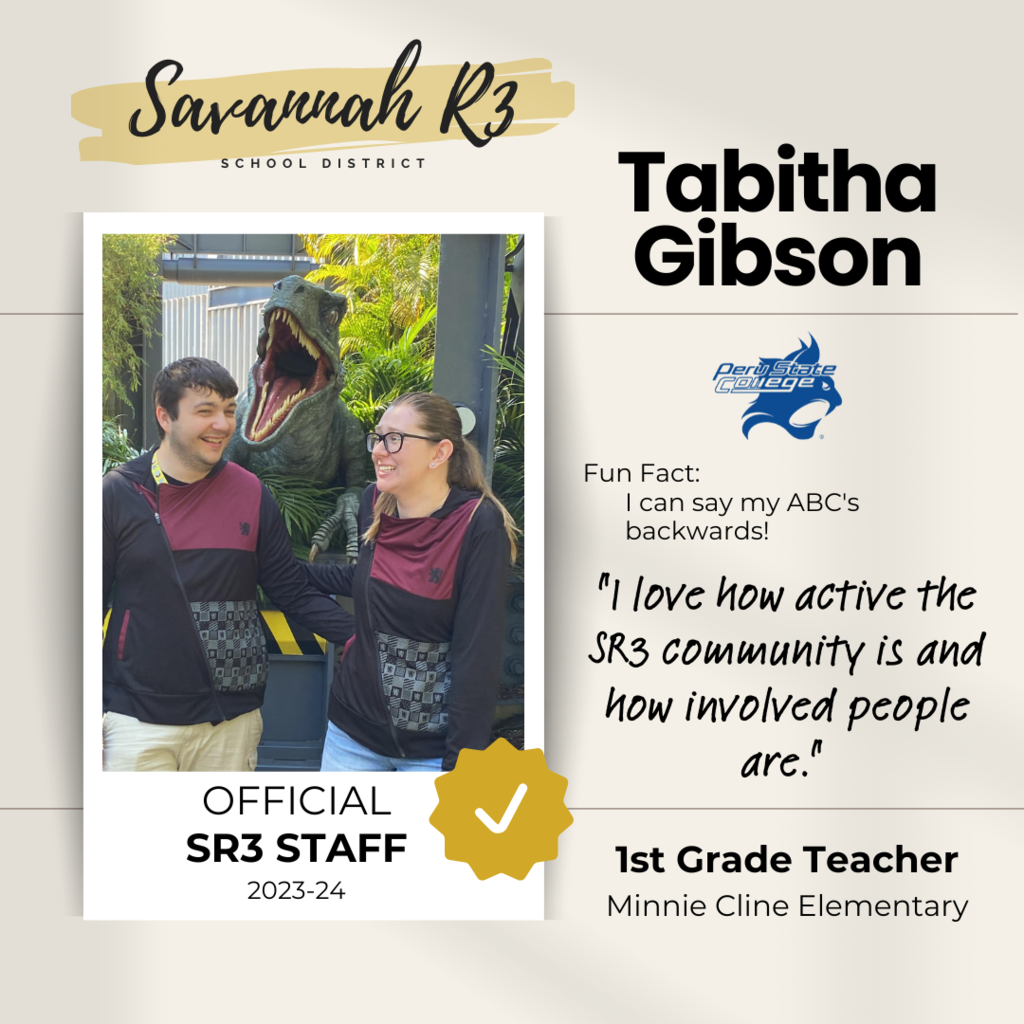 📣 New Savage Staff Alert!🖤 💛🖤 Help us give a warm SR3 welcome to one of our newest team members! Austin Bressman has already been hard at work with our marching band this summer. We can't wait to hear the music he helps them create! PS. If your 6th grader is interested in band, find Mr. Bressman or Mrs. Prather during registration to get signed up! #WeAreSR3 #SR3Family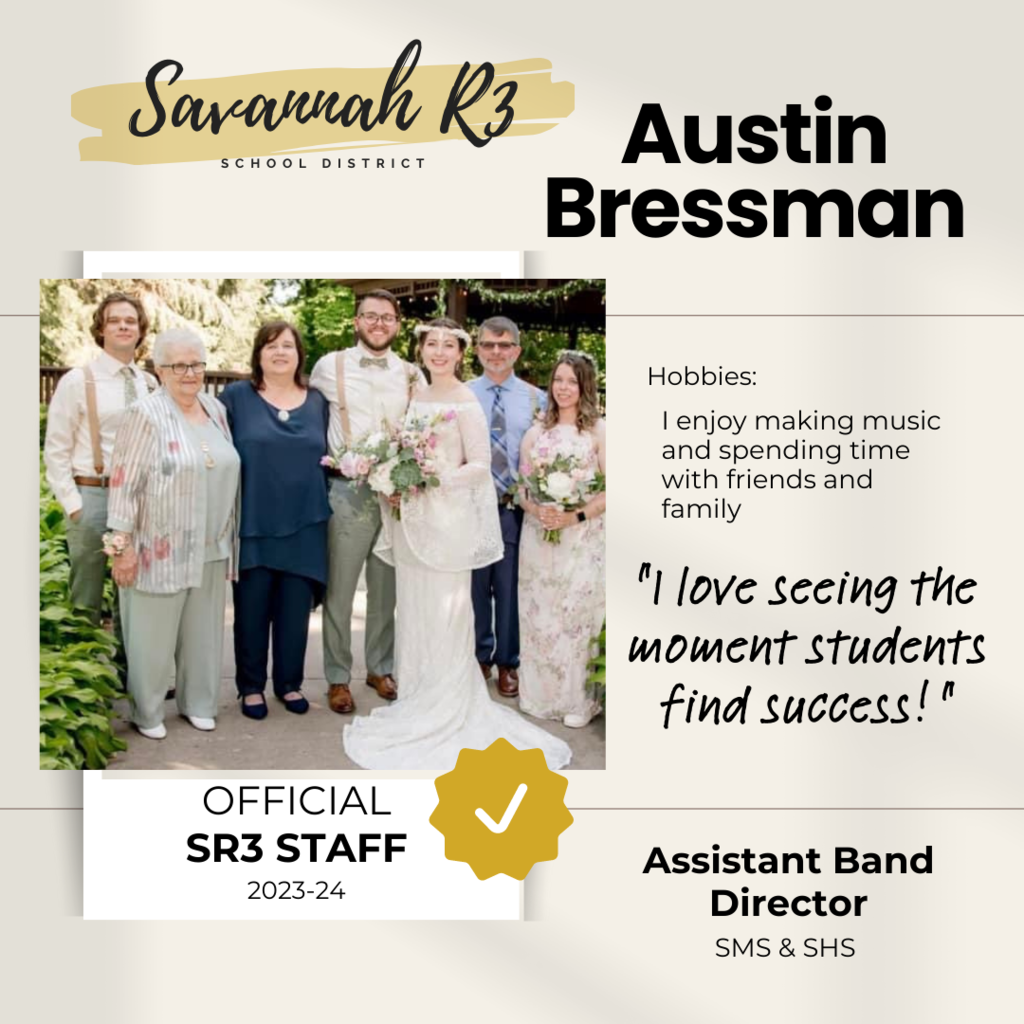 📣 New Savage Staff Alert!🖤 💛🖤 Help us give a warm SR3 welcome to one of our newest team members! Chelsie Jago started her career in Criminal Justice but went back to school four years later to get certified in Special Education. We loved hanging with Chelsie during summer school, and we couldn't be more excited to introduce her! #WeAreSR3 #SR3Family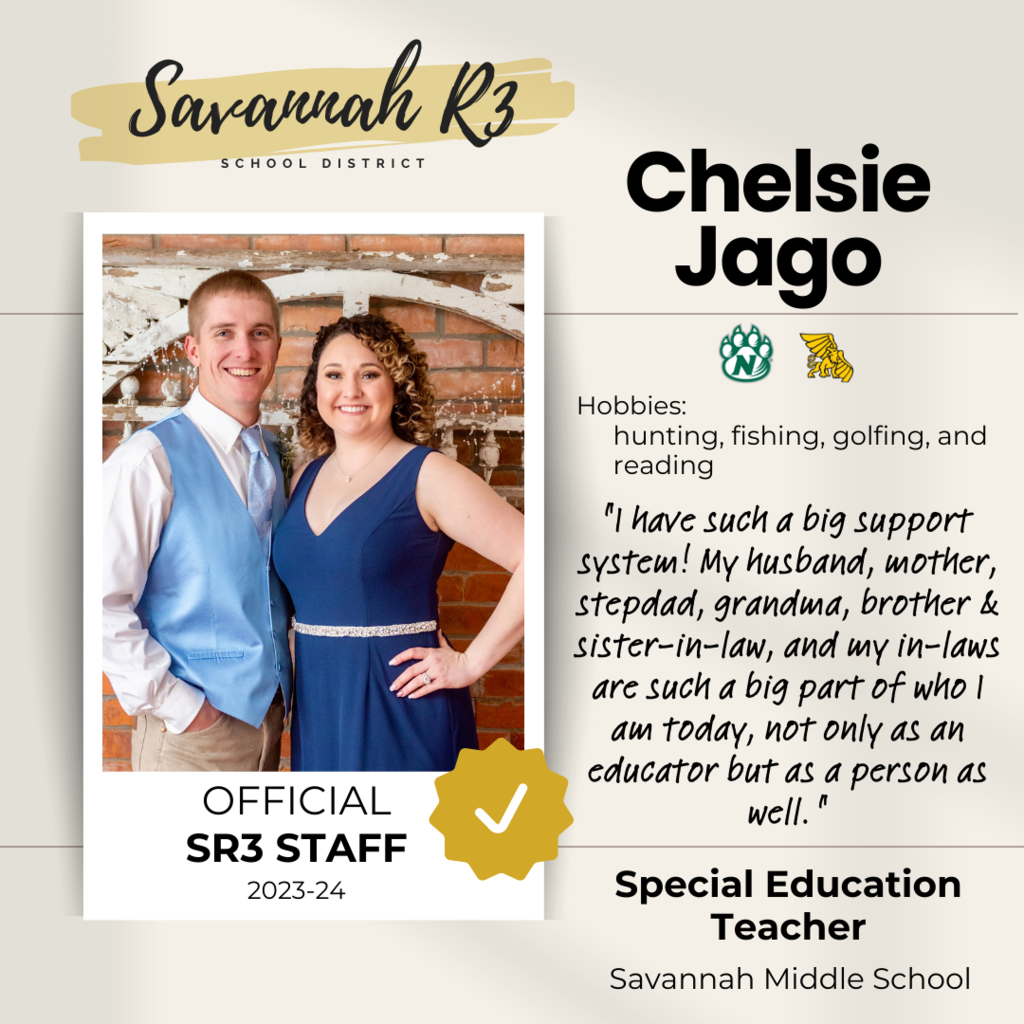 📣 New Savage Staff Alert!🖤 💛🖤 Help us give a warm SR3 welcome to one of our newest team members! Debbie Tinder brings 25 years of teaching experience back to SR3. She's an alumnus AND a former district teacher, and we couldn't be more excited to have her back! #WeAreSR3 #SR3Family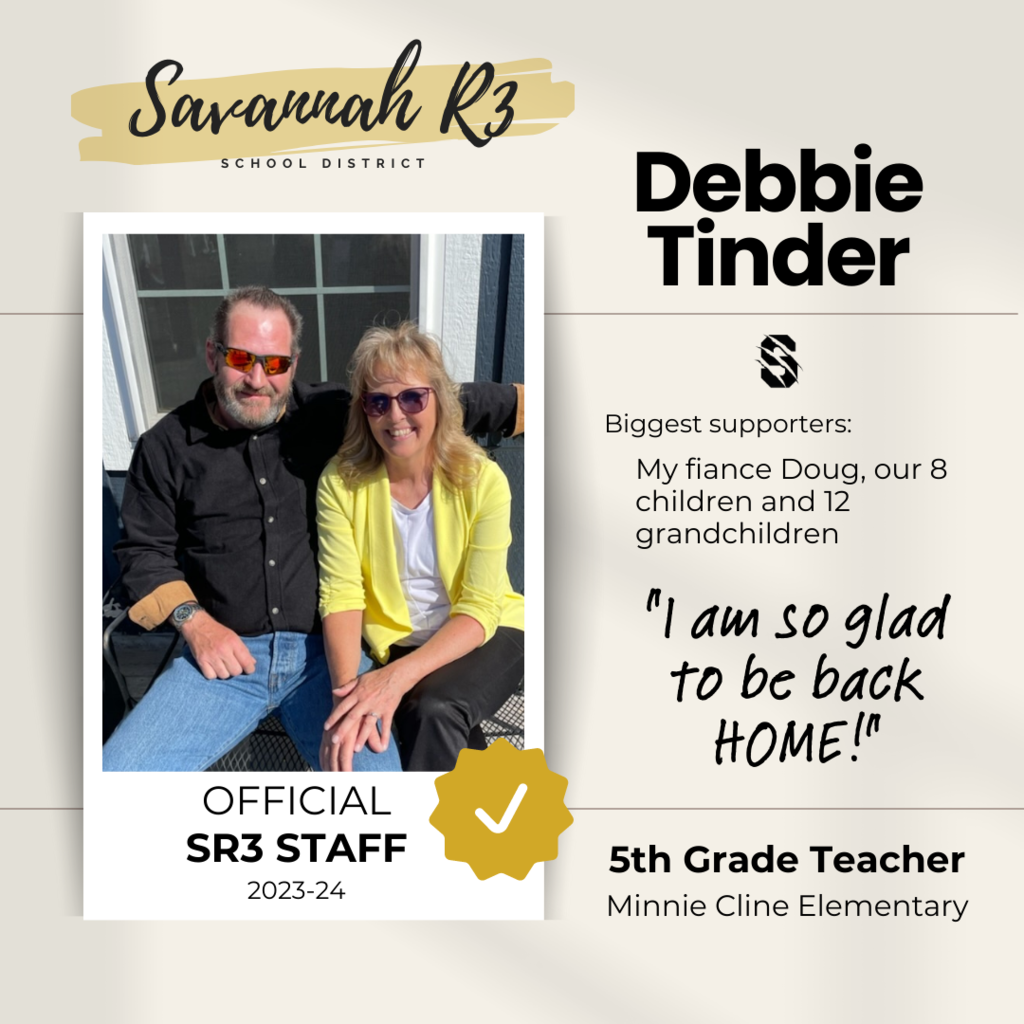 📣 New Savage Staff Alert!🖤 💛🖤 Help us give a warm SR3 welcome to one of our newest team members! Alyka may be a first-year teacher, but she brings a wealth of first-hand science knowledge with her to the classroom. Being Savage Alumni always give you an extra edge too.😉 Welcome back home Alyka, we can't wait to hear more about your time in Costa Rica! #WeAreSR3 #SR3Family

📣 New Savage Staff Alert!🖤 💛🖤 Help us give a warm SR3 welcome to one of our newest team members! Keelyn and her new husband, Austin, are both proud Savannah Grads! We couldn't be more excited to have her on our district team! #WeAreSR3 #SR3Family

📣 New Savage Staff Alert!🖤 💛🖤 Help us give a warm SR3 welcome to one of our newest team members! Alex Meierhofer brings several years of debate and theater experience to SHS, and we couldn't be more excited to introduce him! Alex noted that one of his favorite jobs in college was being a head carpenter in the theatre scene shop. We are guessing those carpentry skills will come in pretty handy! #WeAreSR3 #SR3Family

📣 New Savage Staff Alert!🖤 💛🖤 Help us give a warm SR3 welcome to our newest team members! Allison, Amanda, and Cambrian will all be working at the Early Learning Center this year! #WeAreSR3 #SR3Family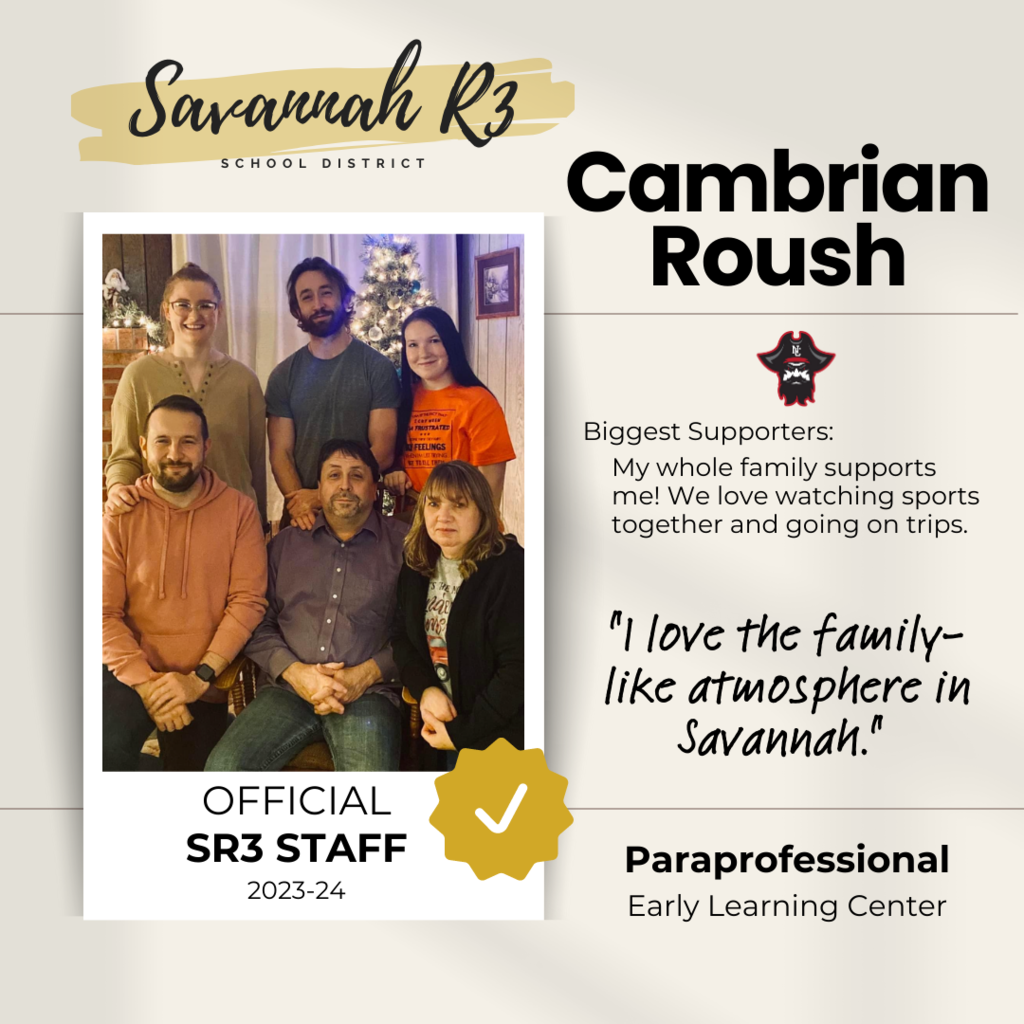 Are we the only ones in denial about school starting in 2 weeks?!?! #WeAreSR3 #WelcomeBackSR3Family

Fall sports are just around the corner! Are you ready?? Official MSHAA physical forms can be found on our website. #WeAreSR3 #SR3Family #SavannahStrong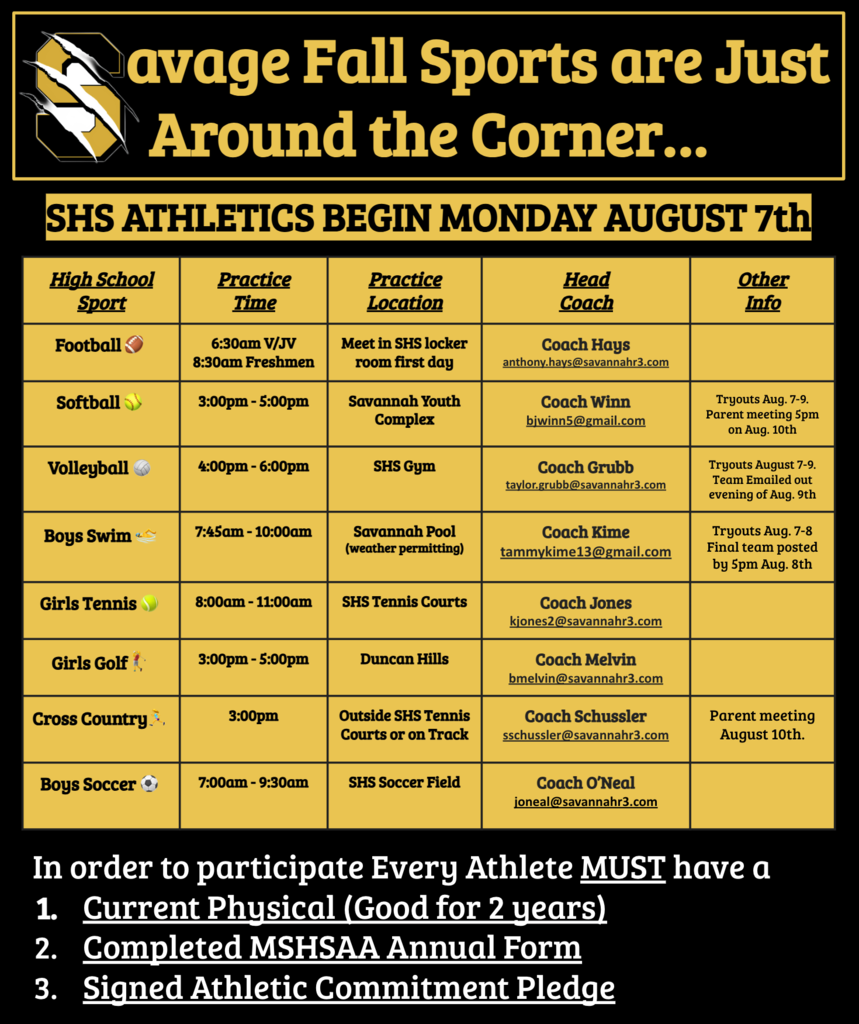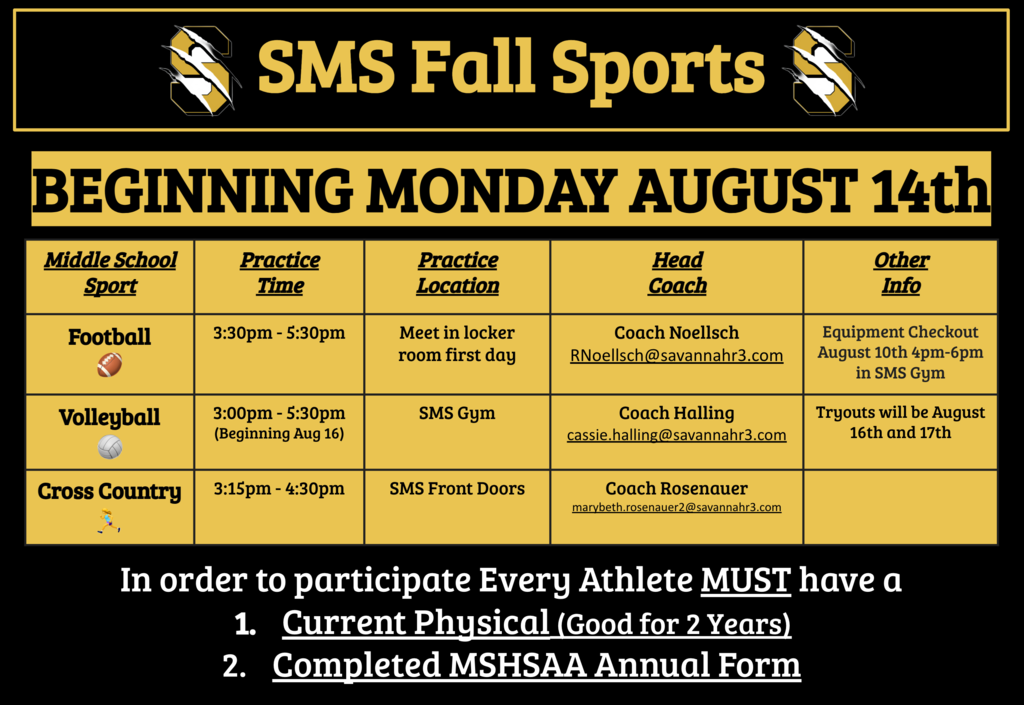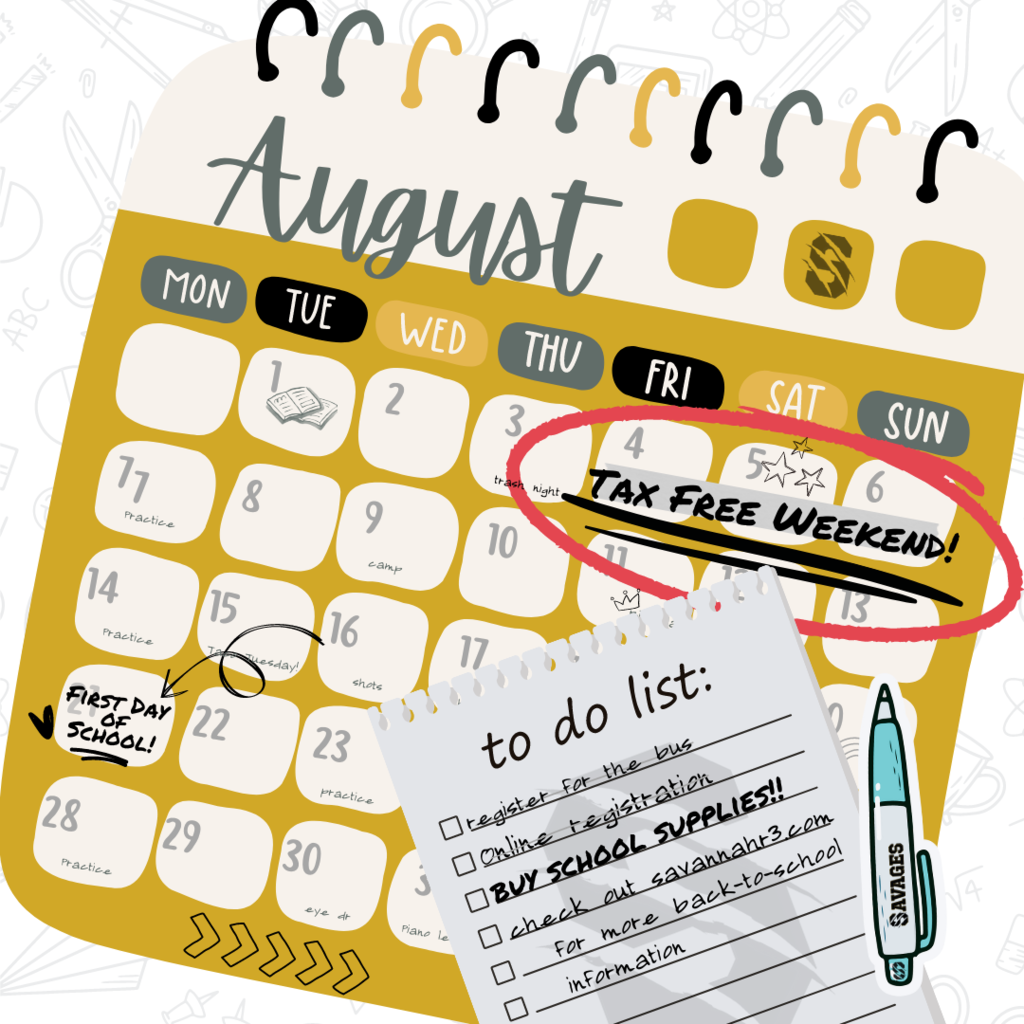 What's the difference between Middle School Registration and Meet the Teacher Night? (Hint: You'll want to attend both!)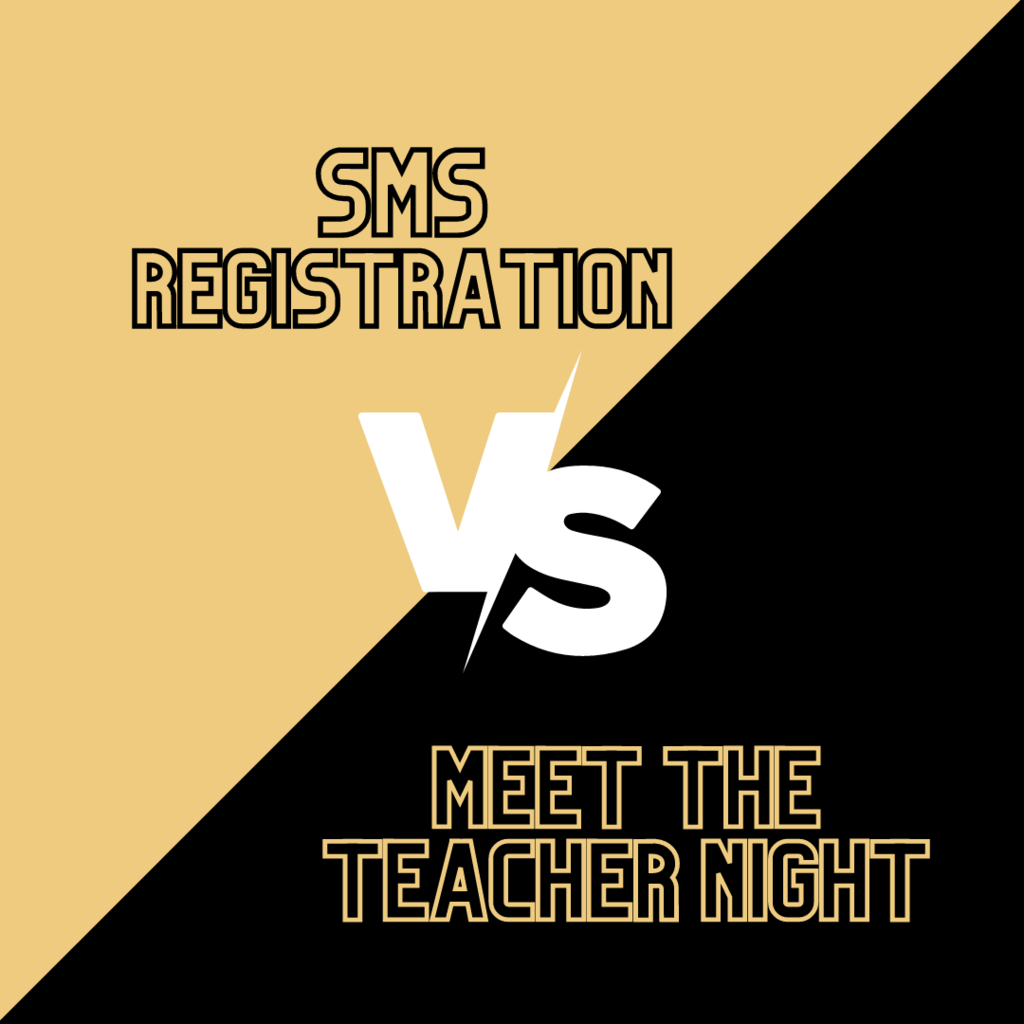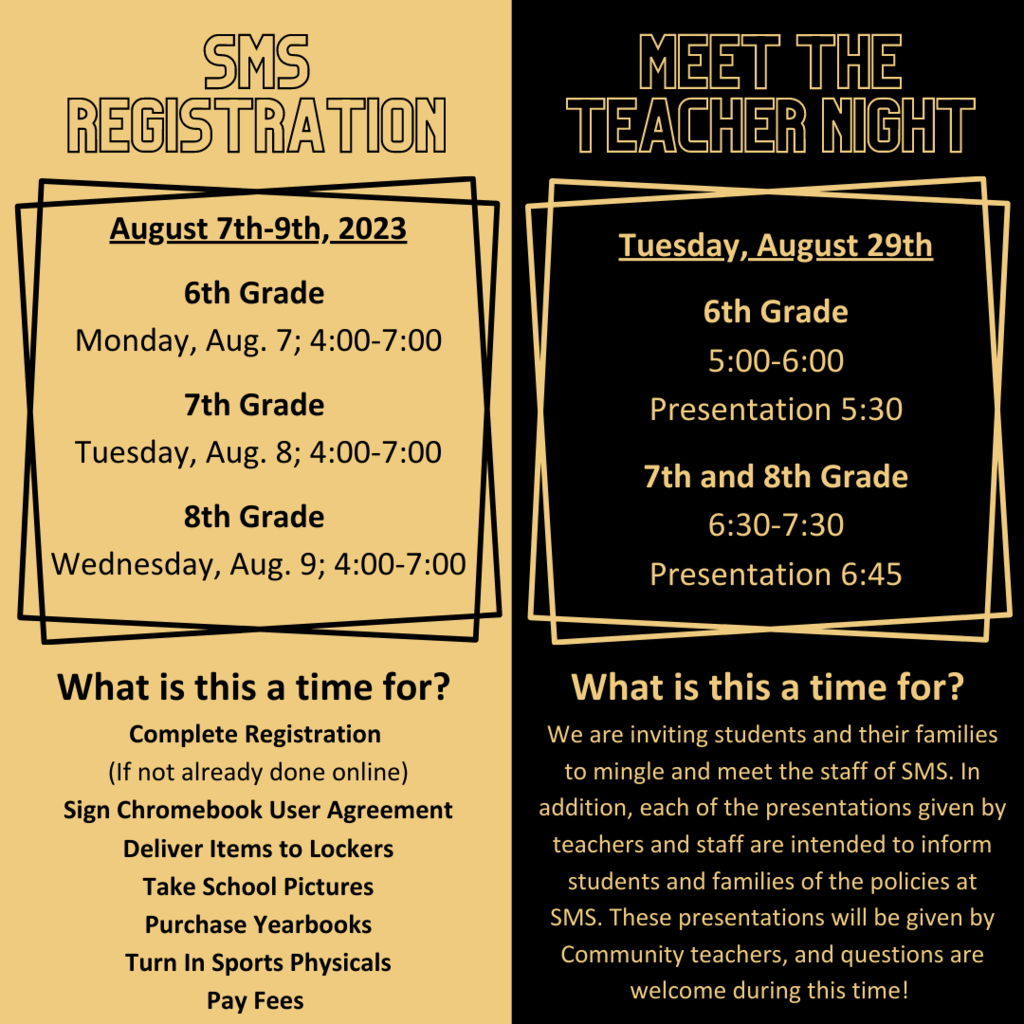 Do you know that 6th grade is the time to join the band program? If you missed the band option on the registration form, it isn't too late to get signed up! If your student is interested in joining the SMS band and being part of the great tradition of the Savannah Bands, please get in touch with one of the band directors or call SMS to speak with an administrator to make sure the band class is on your schedule. You can also get signed up for band at the registration night. Don't know what instrument to play? Let us help you once you are all signed up! See you soon!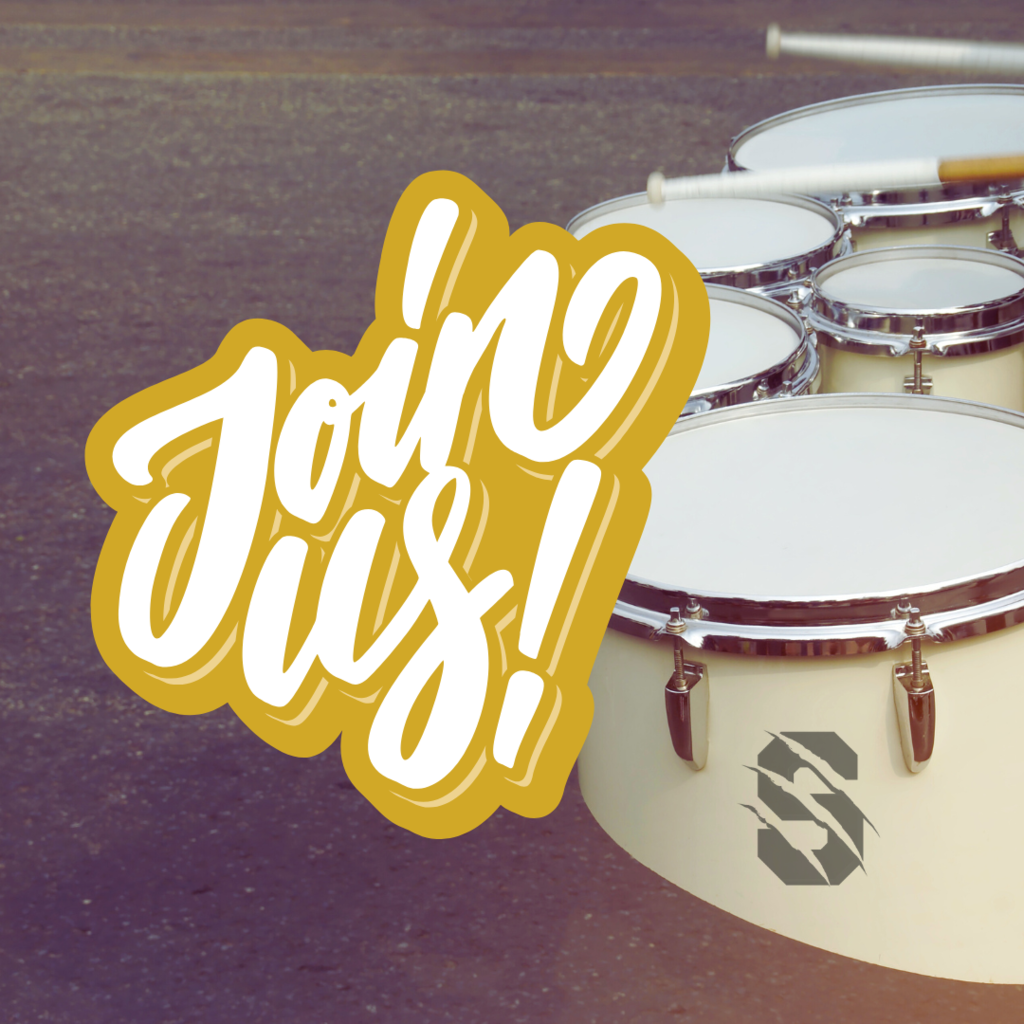 📣 New Savage Staff Alert!🖤 💛🖤 Help us give a warm SR3 welcome to one of our newest team members! Craig Vulgamott brings 11 years of experience from the SJSD, but now he bleeds black & gold, and we couldn't be more excited to introduce him! #WeAreSR3 #SR3Family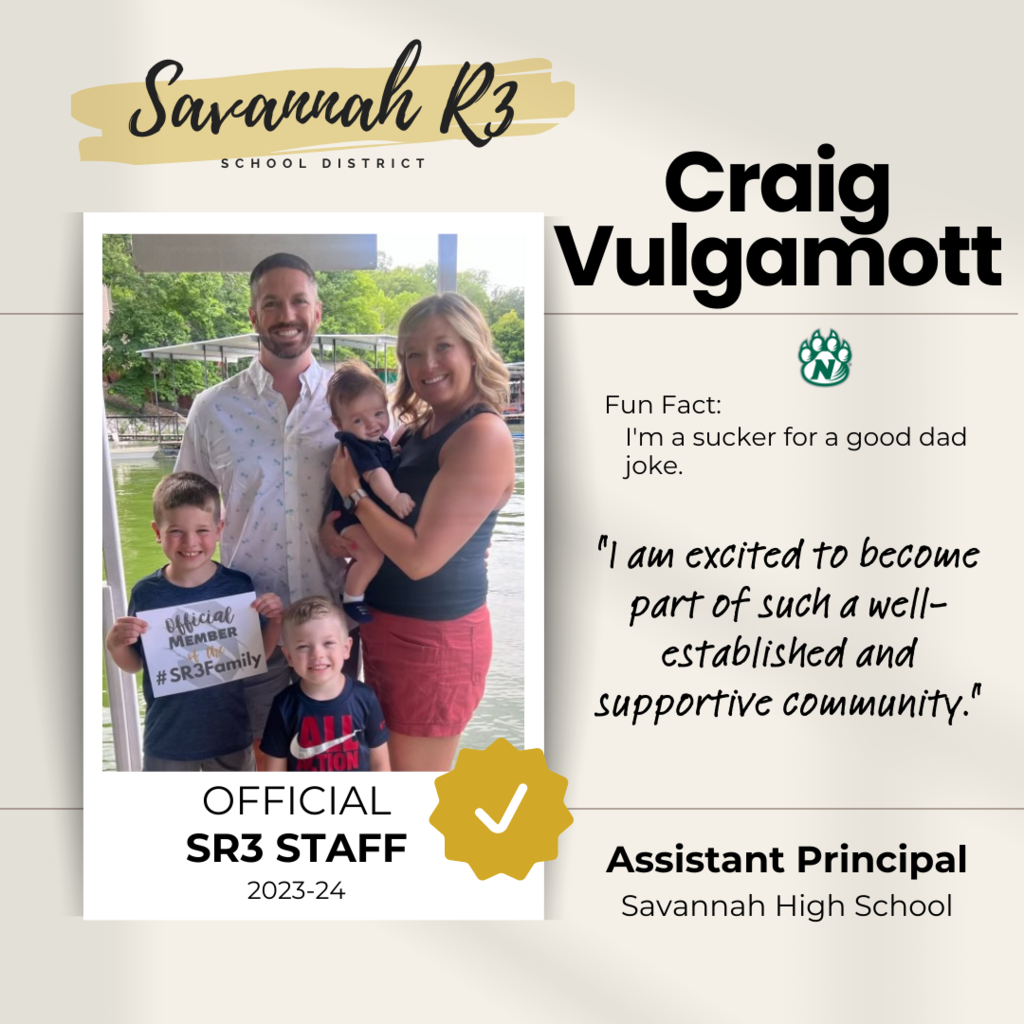 Did you find all 10 S logos? And more importantly, HAVE YOU REGISTERED FOR THE BUS??? If not, what are you waiting for?!?!
https://forms.gle/VUtejHXeCwNFXox76
Drop a back-to-school gif or emoji in the comments below if you found all 10!

SHS phone lines are currently down. We apologize for the inconvenience. Phones should be working normally again tomorrow morning by 8 am.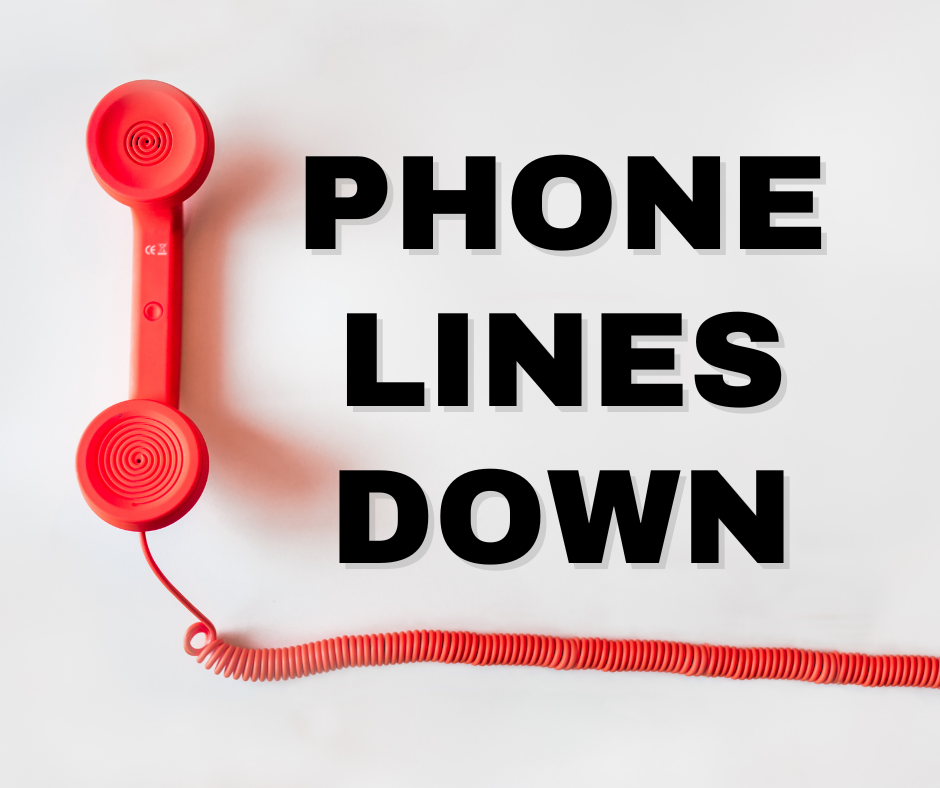 📣 New Savage Staff Alert!🖤 💛🖤 Help us give a warm SR3 welcome to one of our newest team members! Cheyanne Morgan has been a part of our community for a while, and we couldn't be more excited to introduce her as officially one of ours! #WeAreSR3 #SR3Family